Furniture Manufacturers from India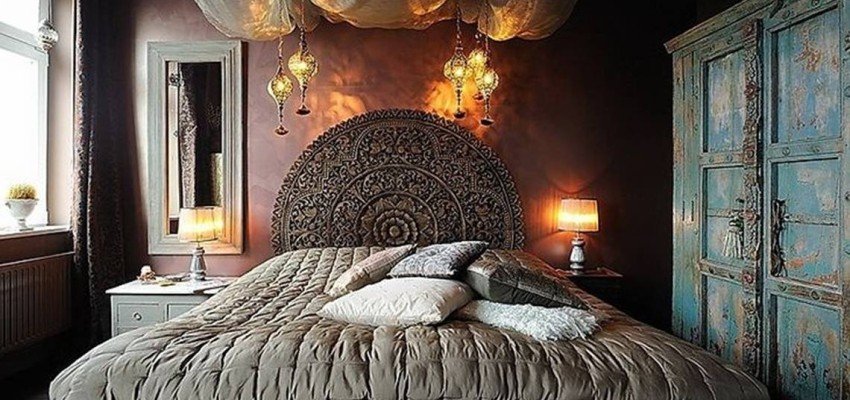 Whenever one thinks about having furniture with some unique, royal, and different touch, the very first place that comes in everyone's mind is India. Since India is famous about its variety of furniture including the Outdoor furniture, Garden furniture, and so many more, there are a lot of Furniture manufacturers & exporters from India rendering their services to the worldwide. Everyone wants their home to be uniquely designed, so it's not just the looks of wall or the paints that are going to attract the eyes, the furniture of a house means a lot.
Furniture from India has been the first demands of the people who really understand the actual "cost" of it. With the advent of Furniture Manufacturer &exporters in India, a variety of furniture is available for the worldwide demands. Some of the furniture types includes: office furniture, Outdoor furniture, patio furniture etc. Out of which, the outdoor or the Patio furniture have special kind of material which can withstand the regular variations in the outer atmosphere, like: rain, sun, sand storm etc and still can have a better finish for longer periods.
Generally, what a buyer wants is a set of furniture which looks well and is durable and sturdy. And despite of being in contact with a variety of climatic conditions, its finishing doesn't vanish with time.
To buy such furniture, a number of options are available in the market. But the reliability is the one which pays you back in terms of a long life product. To get such great deal with respect to furniture from India, a leading name, "JODHPUR TRENDS" can be a better option for the worldwide furniture customers.
JODHPUR TRENDS is a leading manufacturer, exporter and supplier of a wide variety of products including: Modern, Reclaimed, Industrial, Antique, Bone, Brass, Cart, Carved Furniture, and a several kind of Gift Articles.
Here, the material of the outdoor furniture is chosen so carefully, keeping in mind, the climate during summer, winter, and other season of the year.
Indian Furniture Market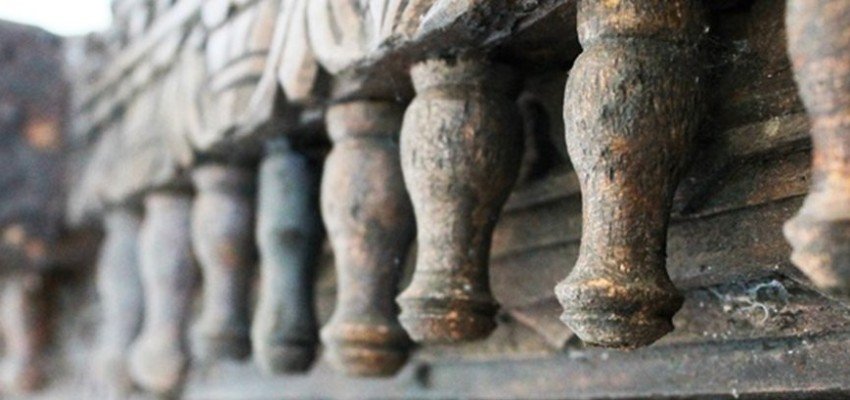 There's no denying the fact that India is one of the fastest growing economies of the world. Once considered to be a laggard in the world of trade and commerce, India is one of the largest markets for any company in the world and there's no stopping to it. The country's emergence as a strong player in the economic field has led to an increased interest among investors and entrepreneurs to make a beeline for India. In fact, several companies like automobiles, textiles etc. are coming up with products specifically targeting the Indian customer.
One segment of the Indian economy which has reaped a rich harvest from the country's growth trajectory is the furniture sector. Almost all leading international brands of furniture manufacturers are operating in the Indian market. Besides, Indian furniture exporters are having a gala time by catering to the increasing demands of the international markets.
Recent reports have claimed that the furniture industry of the country is generating an annual revenue of over $65 billion and is slated to grow by 20 per cent in the next few years. Indian furniture exporters are expected to bring in a significant part of this revenue.
Analysts have revealed that the industry can be divided into four major segments. These are office, residential, institutional and contractual. These segments can be further classified on the basis of specialization like furniture for bedroom, kitchen, living room etc. or on the basis of the material used in their making. Indian furniture exporters deal in all these pieces.
Earlier, most furniture manufactured in India used to be made from expensive woods like oak, mahogany, rosewood, walnut etc. Even fruit-woods and several rare wood veneers were also used for making such furniture. However, with most governments across the world implementing stringent laws on the felling of trees and the Indian government following suit, Indian manufacturers have shifted to other materials like plastic, metal and hybrid to make their pieces. Furniture exporters of the country are exporting such pieces as well.
Wooden furniture is still being made by the Indian furniture manufacturer and he is using other types of tropical hardwood like shorea, roble, eucalyptus etc. Felling of these woods is controlled by the government.
The Indian furniture manufacturer has been encouraged to produce more by the shopping mall revolution which has taken most cities in the country by storm. Indian furniture companies now have specialized outlets in these malls from where they offer superior quality yet highly affordable furniture.
The Indian furniture industry comprises both the unorganized and organized sector. While the former sector caters to exclusive dealers and retailers and often resorts to direct sales, the latter caters to exporters, wholesalers and franchisees. Indian furniture exporters are also known to procure directly from the unorganized sector.
With the real estate sector of the country booming again, the Indian furniture manufacturer and exporter is expected to witness a gala time in the near future as builders, architects, interior decorators and franchisee owners would buy furniture in increased quantities. Jodhpur Furniture market is one of leading place to source all kind of indian furniture & leading indian furniture market.
Polishing Wooden Furniture
Indian furnishings are a long time asset along with the pieces are known to go on for generations if you take better care of them. Since Indian wooden furniture is proud of exquisite craftsmanship, it is necessary to polish the item of furniture at least by 50 % years so that they retain their craftsmanship and continue to shine. Take into account that polishing Indian wooden furniture does not mean you don't dust your furniture regularly. Cleaning activities have to be completed continuously.
Following are some of the common polishes for Indian wood
Bee-wax polish
Bee-wax is made by the honey bees and possesses been utilized for long to polish Indian wooden furniture, especially finished and fine wood. It's actually a soft substance have a tendency to melts easily under heat and never dries approximately be a hardened finish. Therefore, it does not provide you with the furniture an acceptable protection from steam, heat and chemical spills. However, in the past, bee-wax may be generously mixed with many other harder waxes, like carbuna, to secure a tougher and modern Indian furniture polish. Such additions have significantly enhanced the ability of bee-wax to shield Indian wood and Indian furniture manufacturers are increasingly recommending bee-wax for the intended purpose.
Aerosols and spray polish
While aerosols and spray polishes are the handiest, they make the most damage to Indian wooden furniture. They comprise silicone oil as well as other materials and ingredients that damage the wood. Besides, many sprays are known to damage lacquers and varnishes.
Emulsion polish
They're oils, waxes as well as other organic solvents mixed to water-based solutions and is easily put on Indian furniture. These polishes can clean extremely well and in addition leaves a good shine on top in the furniture. The shiny effect, however, lasts only up until time the liquid dries.
Oil polish
Oil polishes usually are accessible in two sorts i.e. drying oils and non-drying oils and they are mostly employed to use the final finish. Non-drying oils include lemon oil, paraffin and mineral oils and Indian furniture manufacturers to understand to become less harmful as opposed to drying oils. Some oils stay with the top of wooden furniture and tend to get dust, dirt as well as other contaminants on the wet surface. Drying oils, like walnut and linseed, dry when applied to the wooden surface as a result of oxidation. It's actually a chemical reaction as time passes and hard to eliminate.
Caring for Wood Furniture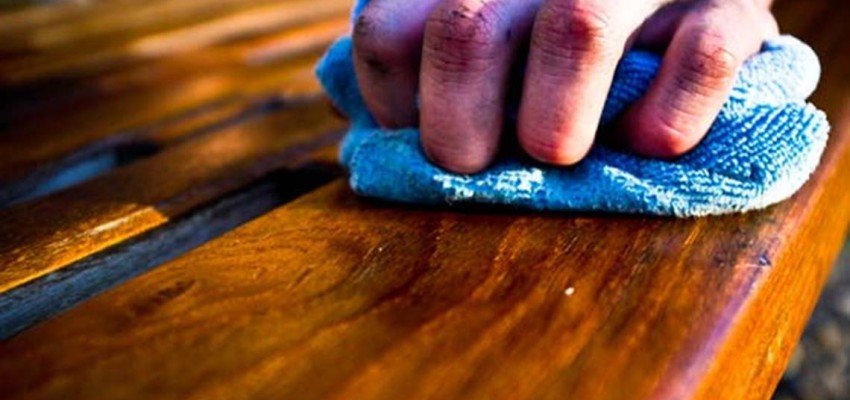 Below are the points for caring for wood Furniture
1. To clean the finish on your wood furniture just use warm water and mild dish soap. Cleaning furniture with water won't hurt it — just be careful not to soak it. Use an old toothbrush for hard-to-get areas. Wipe the dirt off the surface with soft cloths or paper towels until they come up fairly clean. Then dry off any residual moisture with a soft cloth.
2. After a good cleaning, the best way to protect the finish is to use a good-quality soft paste wax. Apply a thin coat as directed on the label. Wait five minutes and buff lightly with a soft (shoe) brush or cloth. Wait another 30 to 60 minutes and buff/brush again with a bit more vigor. You'll see a beautiful shine return to the finish that will last for many months.
3. Keep your furniture out of the sun. The temperature of the summer sun coming through a window can go above 140 degrees. It will cook fine finishes, fading and destroying them over time, and dry out and shrink the wood, which will cause cracks.
4. Don't place wood furniture near heating units or vents. Dry heat will cause the wood to dry and shrink, leaving cracks. Use a humidifier in the drier months to bring the moisture up to the 40 to 45 percent level.
5. For a quick-fix touch up, use the appropriate color shoe polish on scratches and chips, especially to make them less visible on the feet of furniture. Carefully using a matching-color felt-tip marker first will hide it even better.
6. When polishing metal hardware, take it off the furniture first. Take your time and make a note to remember what piece goes back where. Use a quality metal polish to get it shining again. Once it's buffed, put it back on, being careful not to scratch the wood surfaces. I recommend that you don't try to do this all at one time. It can be a lot of work, so take a few days, doing a few pieces at a time, instead of getting tired and frustrated with trying to do too much.
7. Wood isn't hungry! You cannot feed furniture. No matter what the advertising says, wood cannot be fed or nourished or enriched with polishes or oils. Once it has a protective finish over it for beauty and protection, the wood is sealed. Polishes and oils will not penetrate it.
8. There are several ways to remove the white hazy ring or spot that the hot coffee mug or hot pizza box made on your table. The least invasive way is to rub it with a mild abrasive, such as non-gel toothpaste mixed with baking soda or cooking oil mixed with ashes. You can rub it in a small spot with your finger or use a soft cloth on larger areas.
Another method that has excellent results is to place a soft cloth or towel over the spot and iron it carefully for 10 to 20 seconds at a time with the iron at a medium setting. You can turn the iron up a bit if needed. Always keep the iron moving and check your progress frequently.
9. When shopping for new or antique furniture, look at the back, inside and undersides of furniture and drawers. Many times it tells you more about quality than looking at the "show" side. The so-called "secondary" woods can speak volumes about the age of the item and the quality of construction.
10. Restoring or refinishing an older or antique piece of furniture to its original glory might seem like a good idea, and many times it is. But it's important to get advice from someone who is knowledgeable about the item you are considering. You may find that your piece is valuable and just needs a proper cleaning. Any more extensive work should be left to a professional.